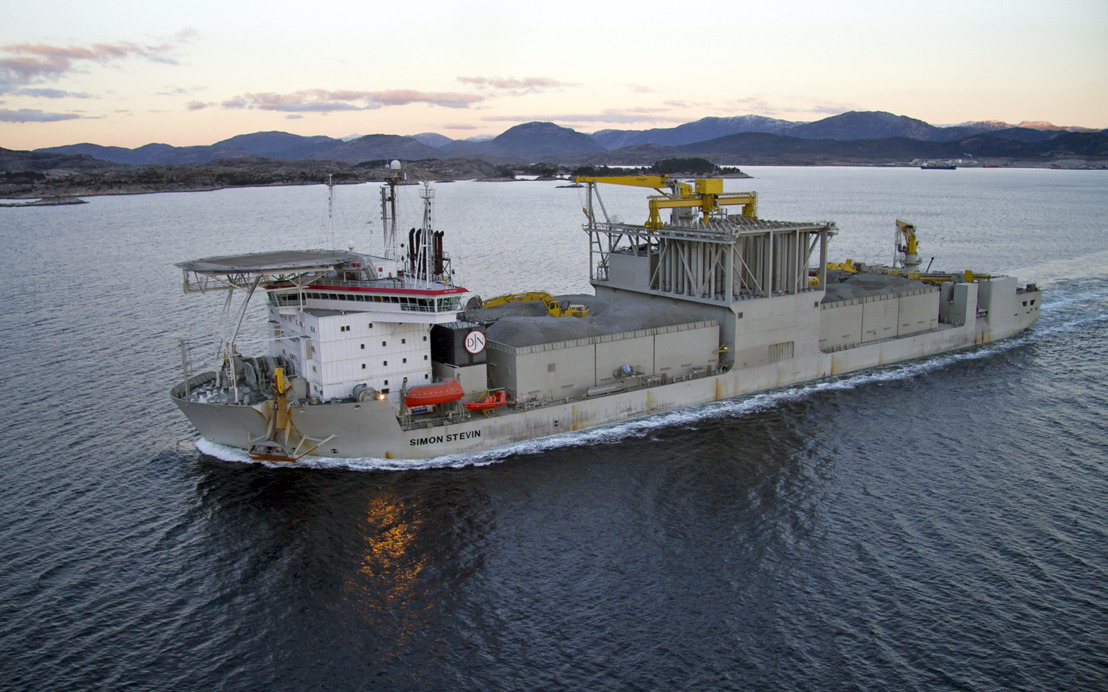 Scour protection finished on Nobelwind Project
Thursday, June 9, 2016 — On 08/06 the works for the installation of scour protection (First phase) around the 51 foundations of the Nobelwind project are finished.
The erosion protection consists of a light filter layer (first phase) and a heavier coating layer specifically designed for various locations and water depths. This protection will remain stable for the next 25 years both in deeper than shallower zones.