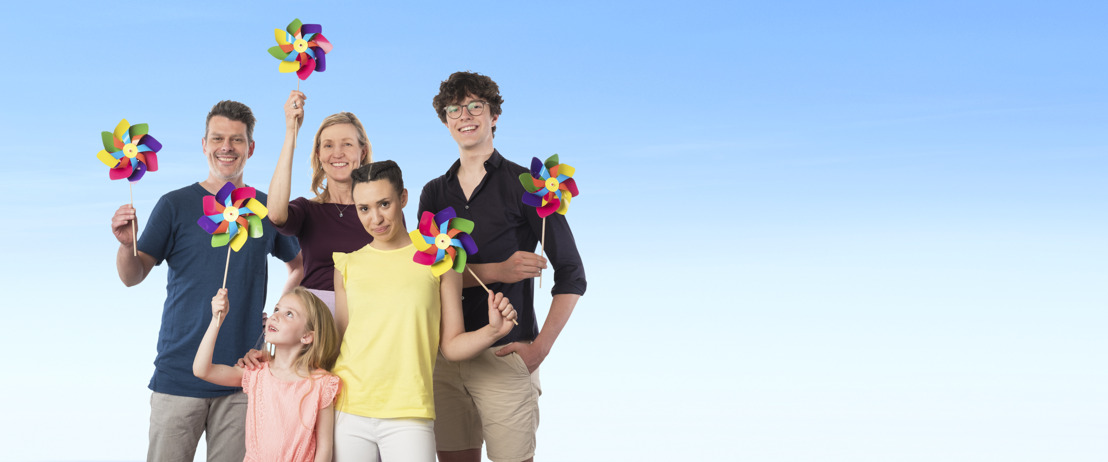 North Sea Wind Burgerparticipatie / Coopérative
Wednesday, July 10, 2019 — Parkwind has launched a civil participation initiative by creating North Sea Wind, a cooperative structure that looks to raise up to 20 million euros to support offshore green energy projects and looks to increase people awareness of sustainable energy sources. The initiative is limited to Belgian residents. More information below.
NEDERLANDS:
PARTICIPEER IN GROENE ENERGIE. LIEVER GISTEREN DAN VANDAAG.
Het klimaat stelt ons voor enorme uitdagingen. Als we willen dat onze planeet een leefbare plek blijft voor toekomstige generaties, dan moeten we nu actie ondernemen. Investeer daarom in groene energie projecten via de aankoop van coöperatieve B-aandelen van North Sea Wind, dat de bouw van offshore windmolenparken volop ondersteunt. Door de lage drempel – het minimale investeringsbedrag ligt op 250 euro – kan iedereen zijn steentje bijdragen. Maar nog mooier is de winst voor onze kinderen en kleinkinderen: een leefbare planeet waar het fijn leven is. Kortom, iedereen wind erbij!
Intekenen op B-aandelen van North Sea Wind kan tot en met 21 september 2019, 16u, behoudens vervroegde afsluiting. Openbaar aanbod enkel in België. Niet voor distributie buiten België.
Investeren in aandelen houdt risico's in, onder meer het risico om een deel of het geheel van het geïnvesteerde kapitaal te verliezen. Lees het prospectus vóór je intekent.
www.northseawind.be/prospectus
Meer details en minimuminformatie op www.northseawind.be/invest-in-nsw
FRANCAIS:
PARTICIPER DANS L'ÉNERGIE RENOUVELABLE. PLUTÔT AUJOURD'HUI QUE DEMAIN.
Le climat nous pose d'immenses défis.
Si nous voulons que notre planète reste habitable pour les générations futures, nous devons agir maintenant. Pour cela, vous pouvez participer à des projets d'énergie renouvelable en souscrivant à des parts sociales coopératives B de North Sea Wind SCRL, qui soutient la construction de parcs éoliens offshore.
Grace au seuil bas, tout le monde peut y contribuer grâce: Le montant minimum d'investissement est de 250 euros par personne.
Mais le plus important, c'est le gain pour nos enfants et nos petits-enfants: une planète saine et propre où vivre est un plaisir. Bref, c'est le sens du vent ! www.lesensduvent.be
La souscription aux parts sociales B de North Sea Wind CVBA est possible jusqu'au 21 septembre 2019, 16h00, sauf clôture anticipée.
L'investissement en actions comporte des risques, y compris le risque de perdre tout ou partie du capital investi. Lisez le prospectus avant de souscrire à www.northseawind.be/fr/prospectus
Détails et informations sur www.northseawind.be/fr/invest-in-nsw